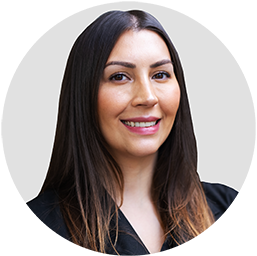 ABOUT KYLIE
Kylie grew up in a military family and has lived in multiple states and countries. However, she considers Washington and Hawai'i home due to her Native Hawaiian heritage. Kylie has an extensive medical background, starting in 2008 when she began working as a Master Esthetician and then as a Chief Medical Scribe in the ER. She has also worked as a CNA or MA in various medical specialties including memory care, neurosurgery, orthopedic surgery, and ENT surgery. Most recently, Kylie received her Physician Assistant Master's Degree in Clinical Health Sciences from the University of Washington.

Kylie's extensive education and experience have now brought her to our practice as a Physician Assistant where she will focus on our weight loss program. She will also work on the clinical and surgery sides of the practice. Kylie loves that every day is different and that she gets to see patients throughout their entire transformation, both inside and out. Her aesthetics background also makes her a perfect fit because she understands how to perfectly blend medicine and aesthetics.

Outside of work, Kylie loves to express her creativity through a number of different pursuits. Her most recent creative hobbies include designing a friend's wedding invitations and rehabilitating a koi pond. Kylie also loves the outdoors and spending time with her friends and family.